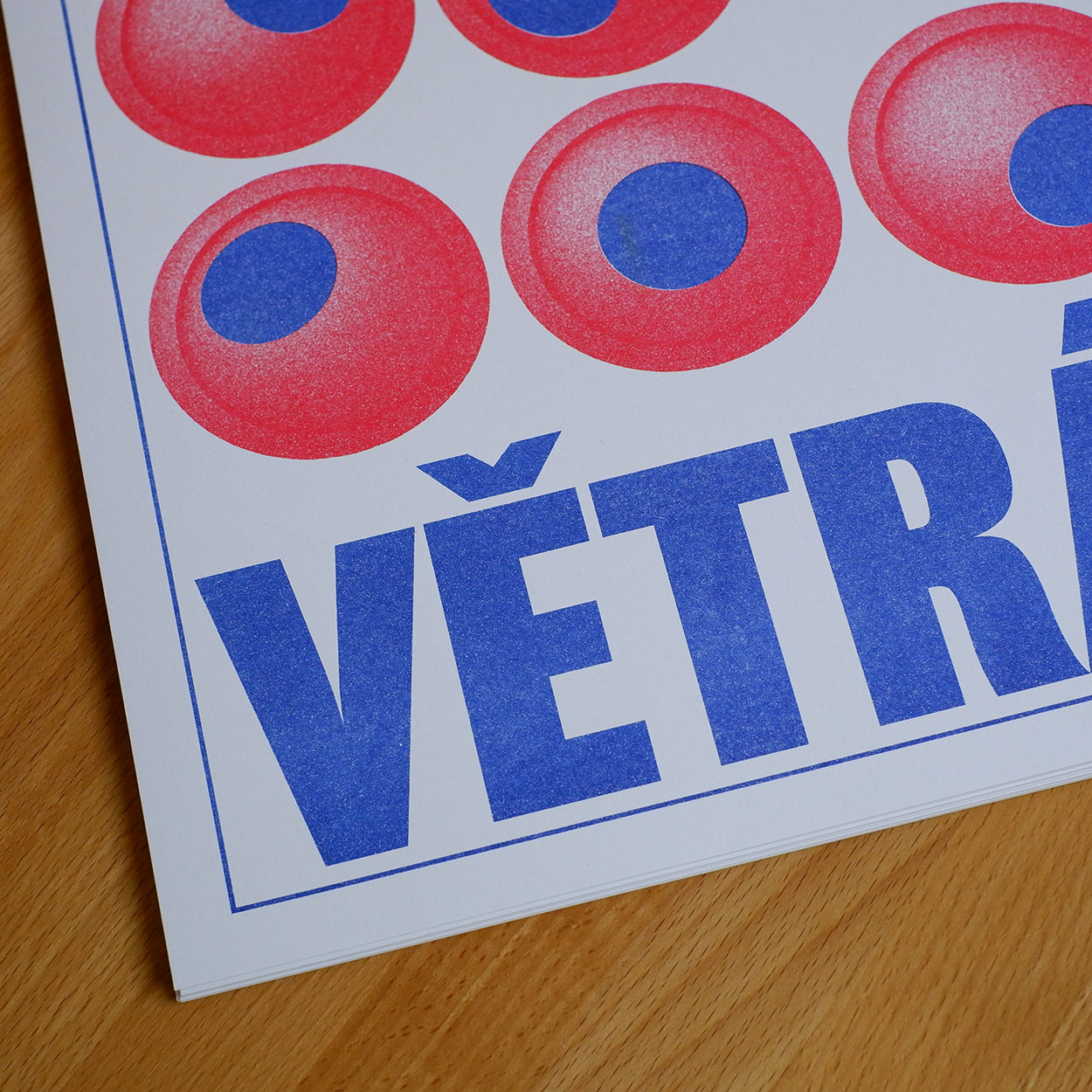 Větrání Print
A3 2-colour risograph print on Evolution 200gsm card
297x420mm
Hand numbered, edition of 30
This is a print design I created whilst in Prague in the autumn of 2019. It is inspired by the movable covers of the ventilation system in the Museum Kampa.
The word větrání is the Czech word for ventilation.
For this edition of 30, I asked Marc the Printers to vary the alignment throughout the run of the prints. Therefore, lower numbered prints have a tighter alignment between the two colours, whilst the alignment loosens as the print number increases. This creates some nice overlapping layers.
You may specify when you have placed your order if you have a preference for tight or loose alignment by emailing orders@glencutwerk.com, otherwise leave it as a surprise!